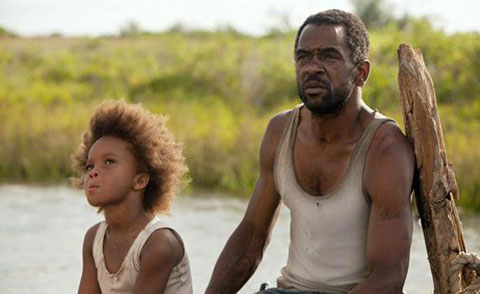 My best film list always appears in February, but I'm late this year, mainly because, even though I saw a streamed version of Julia Loktev's The Loneliest Planet, I wanted to see it again in 35 mm. It played at our Cinematheque only last Friday. Yet, that issue aside, it's been a hard year for me to keep up with the blog. Due to time constraints, I've been forced to be more selective in my coverage. As a general rule, I don't write about films unless I'm enthusiastic about them and have an opportunity to view them at least twice.
More of my attention this year went toward other pursuits. My book, The Black Hole of the Camera: the Films of Andy Warhol, was published by the University of California Press in April. As a result, I've been screening films and lecturing more than usual. I gave two conference papers, a couple of presentations at the Brakhage Symposium in Boulder, a keynote in Sydney, and screenings and talks in Milwaukee, Boston, and Houston in the fall. I'm also co-organizing, with my colleague Kelley Conway, an international conference on screenwriting. The 2013 SRN Screenwriting Conference will take place in Madison (August 20–22) and will feature 70 scholars from around the world.
On one level, I could complain that independent cinema seems to have fallen off a cliff. Although there are more films being made than ever before, getting them distributed has become even more difficult than in past years. Many people, especially those living outside major cities, don't seem to want to leave their houses. People want their media when they want it, so streaming has become the preferred means of distribution, relegating DVDs to the latest casualty of the digital revolution.
The situation for indie cinema is a lot like in the 1960s. Now that there's less prospect of there being a pot of gold out there for the grabbing, independent filmmakers, in some ways, are making the films they really want to make. I applaud that impulse. Greta Gerwig and Lena Dunham are now considered mainstream. You can make fun of mumblecore all you want, but it had an undeniable impact. By all accounts, 2013 promises to be a great year for independent cinema. Andrew Bujalski, Richard Linklater, Matthew Porterfield, David Lowery, Shane Carruth, Harmony Korine, and Jeff Nichols, among others, all have new films.
Most top ten lists are based on a film having a theatrical release. Using that criterion, Amy Seimetz's Sun Don't Shine, Dan Sallitt's The Unspeakable Act, and Frank V. Ross's Tiger Tail in Blue count for this year rather than last. The same goes for Tim Sutton's Pavilion. I'm starting to feel that the line has become extremely blurry. I wrote about Bad Fever and Green ages ago. Chris Smith's The Pool, which was listed in my 2008 poll, only recently made it out on DVD.
I've seen many of the films that made other more eclectic lists: Holy Motors, Amour, Cosmopolis, Tabu, The Master, Silver Linings Playbook, Moonrise Kingdom, The Kid with the Bike, In Another Country, and so forth. I also saw some wonderful avant-garde films, including several programs of Phil Solomon's work, as well as programs by Vanessa Renwick and Stacey Steers during the past year. I also saw Chris Sullivan's terrific animated feature, Consuming Spirits, but regret that I've only seen this new version once, and haven't had the opportunity to write about it. I also try to follow what's screening in museums and galleries. By far, the most impressive piece I saw was Eve Sussman's self-generating and ever changing whiteonwhite:algorithmicnoir, made in collaboration with the Rufus Corporation. I found the interplay between the computer program and what appears on the screen to be utterly fascinating. I enjoyed the opportunity to discuss the work with the film's actor, Jeff Wood, who spoke at the screening I attended in Houston.
Here is my list of the best indie films of 2012:
(Click on the titles below for extended commentary).
I found the sheer ambition of Beasts of the Southern Wild to be totally impressive. It's worth noting that Sean Baker has now made three strong films in a row, as has So Yong Kim. Julia Loktev's The Loneliest Planet convinces me that she has emerged as a major American indie filmmaker. Loktev has indicated that the film was incredibly hard to shoot. To anyone who has ever made one, that's pretty obvious. In terms of performance, I found the chemistry between Greta Gerwig and Olly Alexander in The Dish & the Spoon and between Dree Hemingway and Besedka Johnson in Starlet to be pretty riveting.
For purposes of comparison, you might want to check out my lists of "The Best Indie Films of 2011," "The Best Indie Films of 2010," "The Best Indie Films of 2009," and "The Best Indie Films of 2008."
Posted 28 February, 2013
Comments Off

on Best Independent Films of 2012