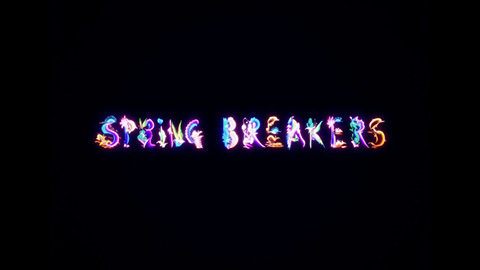 Maintaining a blog keeps getting more and more difficult. With teaching and more academic writing – books, articles, chapters, conference papers, and lectures – it's been an even harder struggle this past year. I'm one of the four editors of a new book series on screenwriting for Palgrave. Two books – Ian Macdonald's Screenwriting Poetics and the Screen Idea and Eva Novrup Redvall's Writing and Producing Television Drama in Denmark: From The Kingdom to The Killing – were published recently. Both are highly recommended. Kathryn Millard's Screenwriting in a Digital Era, on which I served as editor, will be out in early March, hopefully in time for the SCMS conference in Seattle.
My colleague, Kelley Conway, and I organized the annual Screenwriting Research Network (SRN) conference in Madison in late August, the first time it has been held in this country. David Bordwell wrote a detailed blog about it. I was too busy worrying that everything would go smoothly. It did. Scholars and practitioners attended from all over the world, including large contingents from Australia and New Zealand, the UK, as well as Finland. Jon Raymond, Larry Gross, and Kristin Thompson gave great keynotes, along with Jill Nelmes who conducted a keynote workshop on research possibilities within the field. Putting on the conference was well worth the effort – it was a terrific event. I look forward to attending the next one in Potsdam, Germany, October 16-18, 2014. It is being organized by Kerstin Stutterheim. The deadline for submissions has been extended until January 25.  In any event,  I hope to see you there.
I also showed my own films and lectured on the films of Andy Warhol in Seattle, Portland, and Eugene this past fall. A special shout-out goes to Vanessa Renwick, a great filmmaker, for all her help. Her short film, Britton, South Dakota (2003) is one of my favorite avant-garde films of all time. I've seen it at least 10 times. You owe it to yourself to buy her compilation video, which you can order through her website, The Oregon Department of Kick Ass.
I'm scheduled to be in Boulder for a Guy Maddin Symposium in early March. Maddin will also be in Madison for screenings in February, so I can't tell you how much I'm looking forward to both events.
My best film list always comes out in February, but last year it came out much later than I wanted, so I'm trying to make up for it by posting it very early (at least for me) this year. I feel much more optimistic about the state of indie cinema this year. As a matter of fact I thought it was truly great year in terms of quality, even with the entire industry in transition.
A number of films that appear on my list were shown as part of the Wisconsin Film Festival in April, though it's taken me months to write about them, mainly because I needed to have a chance to view them a second time. Joe Swanberg, Frank V. Ross, Dan Sallitt, and Andrew Bujalski all attended the festival with their films. The first three filmmakers generously had special sessions with our advanced production students.
I try very hard to see the films in theaters. There is something I still love about the big screen and seeing a film with an audience. To me, streaming has its limitations. Amazon Instant and iTunes have been screening some indie films at the same time they are released theatrically. That's how I saw Drinking Buddies. Factory 25 has only released some of its great indie library of films that way. Call me a contrarian, but I still like owning the DVD or Blu-ray.  
I have seen many of the films that make other people's lists. I managed to view such titles as: Inside Llewyn Davis, 12 Years a Slave, Before Midnight, Upstream Color, Short Term 12, Fruitvale Station, Prince Avalanche, Stories We Tell, This is Martin Bonner, Mud, and Museum Hours, among others. My favorite documentary was Leviathan. I was grateful for a chance to see it in a theater at the Wisconsin Film Festival. By the way, I highly recommend Scott MacDonald's new book, American Ethnographic and Personal Documentary: The Cambridge Turn from University of California Press.

Here is my list of the best indie films of 2013:

(Click on the titles below for extended commentary).

1.   Spring Breakers  (Harmony Korine)
2.   Frances Ha  (Noah Baumbach)
3.   Computer Chess  (Andrew Bujalski)
4 .  The Unspeakable Act  (Dan Sallitt)
5.   Drinking Buddies  (Joe Swanberg)
6.   Sun Don't Shine  (Amy Seimetz)
7.   Tiger Tale in Blue  (Frank V. Ross)
8.   Ain't Them Bodies Saints  (David Lowery)
9.   I Used to Be Darker  (Matt Porterfield)
10. All the Light in the Sky  (Joe Swanberg)
Spring Breakers knocked my socks off. I love that the coeds drive all of 38 miles from Sarasota up (not down) to St. Pete. They claim to be in search of themselves and something different, yet they are already in a warm climate. Spring break turns out to be only more of the same, only on a grander scale. And James Franco, please give that man a statue. When he fixates on Selena Gomez, am I the only one who thought she cried real tears because she was having flashbacks?
As far as influence, this seems to be the year of Joe Swanberg. He has connections, in one way or another, to eight of the ten films on the above list. No one has ever had two films on this list in a single year. That's pretty impressive. For the record, Joe's favorite film of the year was Frank V. Ross's Tiger Tail in Blue.
Tim Sutton's Pavilion and Jill Soloway's Afternoon Delight, which won the Director's Award at Sundance last January, are two films that easily could be on my list. Jill is a former student, so I don't claim to be objective, but Quentin Tarantino had her film on his list, and I totally understand why. Jill takes more risks in her debut feature that most other directors would take in a career.
For purposes of comparison, you might want to check out my lists of "The Best Indie Films of 2012," "The Best Indie Films of 2011," "The Best Indie Films of 2010," "The Best Indie Films of 2009," and "The Best Indie Films of 2008."
Note: A special thanks to Michael Trevis, along with Peter Sengstock, for helping me to maintain this blog. I also owe a great debt to the programming of Jim Healy and Mike King at the UW Cinematheque and Wisconsin Film Festival.
Posted 10 January, 2014
Comments Off

on Best Independent Films of 2013